Arlington County Criminal Defense Lawyer
We Fight for Clients Throughout All Northern Virginia Jurisdictions
For many, being charged with a crime in Arlington County, Va invokes a feeling that the Court's and prosecutors are extremely tough. Having an experienced criminal defense lawyer who knows the prosecutors and judges, can help tailor a strategy to overcome many of the anxieties that facing charges in this jurisdiction can cause. For years, Arlington was known for aggressive policing, zealous prosecution, and harsh sentences. However, the attorneys at Dischley Law have been successfully negotiating this landscape for over 12 years. Our attorneys have built a strong reputation in all the Courts as zealous advocates who can evaluate the best path to success regardless of the individual facts of your case.
For more information on the following Arlington specific areas below:
Criminal Defense in Arlington County
Court in Arlington for Reckless Driving and other Traffic Offenses
DWI Charges in Arlington County
Courthouse Address
1425 North Courthouse Road
Arlington, VA 22201
Arlington Circuit Court
Hon. William T. Newman Jr., Presiding Judge, Chief Judge
Hon. Louise M. DiMatteo, Presiding Judge
Hon. Daniel S. Fiore II, Presiding Judge
Hon. Judith L. Wheat, Presiding Judge
Arlington General District Court
Hon. Jason S. Rucker, Chief Judge
Hon. Daniel Tomas Lopez
Hon. Romaine Frances O'Brien
Arlington Juvenile & Domestic Relations Court
Hon. Robin L. Robb, Presiding Judge, Chief Judge
Hon. George D. Varoutsos, Presiding Judge
Contact Numbers:
Circuit Court Clerk: (703) 228-4495
General District Court Clerk: (703) 228-7010
Juvenile and Domestic Relations Clerk: (703) 228-7900
Our goal is to make this process as convenient and painless as possible for our clients, while aggressively obtaining the best results. Contact us today!
RESPONSIVE. ASSERTIVE. ACCOMPLISHED.
MORE REASONS TO CHOOSE OUR FIRM:
We've Served Our Country & Community Through Military Service & As Former Prosecutors

We Have Over 30 Years of Combined Legal Experience

We Are Boutique Firm With Large Firm Experience & Reputation

We Use Knowledge, Strategy & Innovation to Produce Results

Our Firm Is Top-Rated & Award-Winning

Your Initial Consultation Is Free & Confidential
"I chose Dischley Law in part because they are a Veteran-owned firm, but also because of their competitive fees and the compassion they demonstrated as I described my case during the consultation"

- C.G.

"After receiving a Reckless Driving summons in Fairfax, VA, I contacted a number of lawyers. I found my conversation with Dischley Law to be the most helpful and comforting."

- R.M.

"You will not find a more caring and proactive attorney in your search for effective representation. David gets right to the heart of the case, finds the defenses, and presents them at the right time."

- J.M.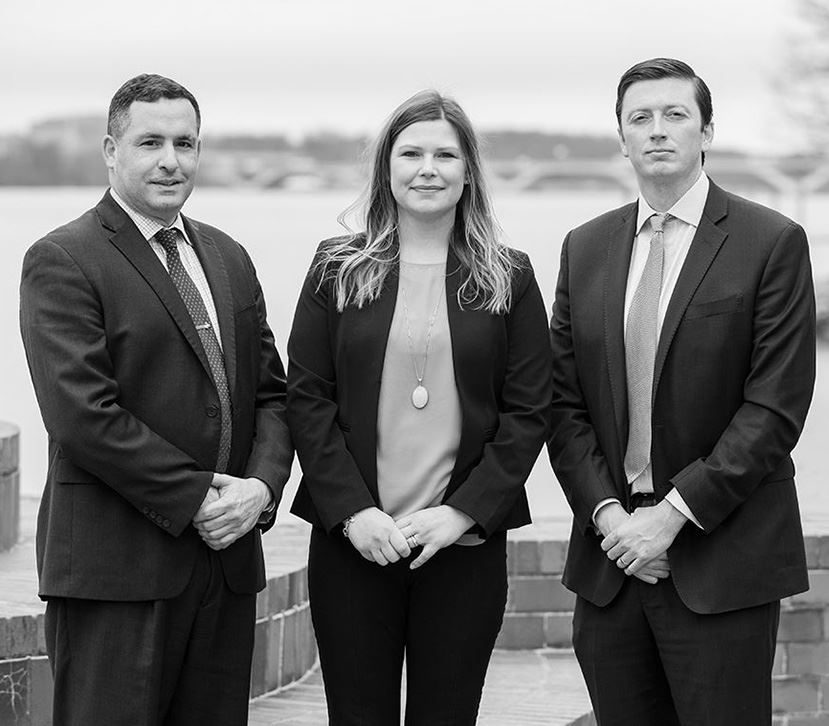 Contact us for a
Free consultation
Call (703) 215-9337 or Submit This Form