DUI/DWI AGGRESSIVE & INNOVATIVE DEFENSE STRATEGIES
Manassas DUI Lawyer
Ferocious Representation for DUI & DWI Charges in Prince William County, Virginia
Virginia's drunk driving laws are some of the toughest in the country. Recent law changes allow for drunk driving cases to be deferred and ultimately dismissed; however, this provision is in the sole discretion of the prosecutor.
Prosecutors rarely invoke this provision of the law on drunk driving cases. Therefore, the only way to avoid a conviction is to find a Manassas DUI lawyer to effectively fight the charge. This requires knowledge of the system and the law, skillful maneuvering in the courtroom, and years of experience maneuvering complex pitfalls and landmines. You can find all of these with Dischley Law, PLLC. Our lawyer is an expert in Virginia DWI laws.
DUI vs. DWI in Virginia
DWI (Driving while intoxicated) and DUI (Driving under the influence) are interchangeable terms in Virginia. The state does not differentiate between a DWI and DUI as both terms are used to describe the offense of drunk driving in Virginia. However, the differences between DWI and DUI are noteworthy.
What Is the Difference Between DUI and DWI?
---
Driving under the influence (DUI) means that you were driving while under the influence of alcohol or another intoxicant after having consumed enough of that substance to observably affects your manner, speech, muscular movement, disposition, and general appearance.
Driving while intoxicated (DWI), on the other hand, simply means that you were driving with a blood alcohol concentration higher than a .08. Because of the law in Virginia, you can end up with a Virginia drunk driving charge even with a BAC of .06 or .07.
Is a DUI a Felony?
A DUI is considered a Class 6 felony in the state of Virginia if the individual charged has 3 or more DWI convictions within a period of 10 years. While a class 6 felony is considered less severe, the penalties will be higher than a standard misdemeanor charge.
Prior convictions are not the only way a DUI can be elevated to a felony. If the DUI resulted in the death or injury of another party, the offense will also be charged as a felony.
Understanding Drunk Driving Charges
Chances are, if you are reading this page, you have been charged with driving while intoxicated (DWI) in Virginia under § 18.2-266 of the Code of Virginia.
The Charge of Dwi Is Very Serious in Virginia & the Punishment Can Involve:
---
Subsequent convictions (e.g. 2nd, 3rd, & 4th offenses) and elevated blood alcohol concentrations (BAC) carry even more serious penalties. Everything you have worked for could be in jeopardy, including your job, your security clearance, and your livelihood.
Need help with Virginia DWI laws? To request a confidential consultation with a DUI lawyer in Manassas, contact Dischley Law today.
What Is the Legal Alcohol Limit in Virginia?
When people think of DUI or DWI charges in Virginia, they think of someone driving with a blood alcohol concentration (BAC) above a .08. While a vast majority of DUIs deal with BACs of a .08 or above, most people do not realize that you can be charged and convicted of a Virginia DWI offense with a BAC as low as .06. In fact, you can be convicted of DWI with no BAC at all.
Arresting Officers Testimony's
Virginia DUI cases often rise and fall on the testimony of the arresting officer. He or she will be the primary witness against you. Your case (unless there is a video) is going to hinge on that officer's ability to accurately recall the facts of your case to the prosecutor (for negotiations) and to the judge (at trial). This testimony is often affected by their training, experience, and ability to articulate. Officers are trained and taught how to "effectively" testify in court.
These Officers Receive Many Hours of Training On:
---
DWI arrest procedures
Field sobriety testing
And breath alcohol analysis
Some officers are excellent at relaying the facts accurately to the court and describing, in detail, their observations that lead to your arrest. Conversely, some officers are lacking in this area despite having recorded the information in their notes and report. However, videos are becoming increasingly more important as the proverbial "silent witness". As award winning criminal defense attorneys and former prosecutors, Manassas Attorneys Dischley and O'Brien know how a case can hinge on a single witness's ability to testify. They understand that what an officer does not say is as important as those things that are said. This experience is priceless when the prosecutor is struggling to get facts out of the police officer.
Understanding Reasonable Doubt in DUI Cases
In Virginia DWI cases, the prosecution, like in all criminal cases, is required to prove your guilt "beyond a reasonable doubt."
Below Is an Excerpt From a Virginia Jury Model Instructions That Explains the Concept of "Beyond a Reasonable Doubt":
---
This standard does not require proof beyond all possible doubt; nor is the Commonwealth required to disprove every conceivable circumstance of innocence. However, suspicion or probability of guilt is not enough for a conviction.
A reasonable doubt is a doubt based on sound judgment after a full and impartial consideration of all the evidence in the case.
To meet its burden, the Commonwealth is going to rely on the officer's observation regarding your driving behavior (e.g. weaving, erratic lane changes, speeding, etc.), general appearance, gait, coordination, statements, and the results of any chemical analysis performed. All of these observations and scientific evidence are used to prove the accused was "under the influence."
What Your Virginia DUI or DWI Case Needs to Succeed
In Virginia, a fact-finder is permitted to infer that a person is under the influence if their BAC is .08 or higher. This permissible inference can be negated by proof to the contrary (e.g. excellent performance on Field Sobriety Tests). In cases where there is a BAC, the Commonwealth or government will place a lot of emphasis on the breath certificate. This is because this evidence tends to be the most conclusive of guilt if the science and machinery used to produce this result is not properly challenged. Technical arguments are critical to overcoming this inference.
While many cases involve a BAC reading, there are also cases where there is no BAC. These cases are often associated with a refusal charge or occurred on private property. When there is no BAC, the Commonwealth must prove that a person is under the influence of alcohol. A person is under the influence when that person has consumed enough alcoholic beverages to affect his or her manner, speech, disposition, muscular movement, general appearance, or behavior as to be apparent to common observation. Field sobriety tests are critical to the prosecution's case in these circumstances.
What Is A Field Sobriety Test?
The National Highway Traffic Safety Association (NHTSA) developed standardized field sobriety tests that, when conducted properly, can predict, to a certain percentage of accuracy, that a person has a BAC over a .08. These tests are judged by the number of clues present. If a person shows certain clues, an officer may be able to accurately predict intoxication.
These Standardized Field Sobriety Tests Are:
---
The Walk and Turn Test
The Horizontal Gaze Nystagmus Test (HGN)
The One-Leg Stand Test
Virginia does not require that officers use Standardized Field Sobriety Tests, and, at trial, the officer's independent opinion as to whether the accused passed or failed the test is inadmissible as a conclusory opinion. Courts are required to look at the "totality of the circumstances" when judging the indicators of intoxication. Specifically, a judge will want to hear testimony about your balance, ability to follow instructions, demeanor, and appearance. Attacking Field Sobriety Tests and the observations of the officer are critical to challenging a DWI charge in Virginia and can result in the case being thrown out for lack of probable cause to arrest or a failure to prove the case beyond a reasonable doubt.
---
Dischley Law, PLLC is available to help you with your DWI defense in Manassas, Arlington, Alexandria, Fairfax, Prince William, Loudoun, Fauquier, Stafford, Spotsylvania, Culpeper, Rappahannock, Clarke, Herndon, Vienna, Fairfax City, and U.S. District Court in Alexandria.
---
The Significance of Breath Certificates in DWI Cases
Virginia courts place a lot of emphasis on the admission of the breath certificate in a DWI case. Almost any DUI is winnable without a certificate of analysis. But when there is a certificate of analysis in a case, this scientific evidence is heavily relied upon to prove intoxication. It is the piece of evidence that tilts the scale in favor of the government on the beyond a reasonable doubt spectrum. From a defense perspective, the focus is on keeping this certificate out of evidence. The basis for these challenges is vast and experience plays a major role. If the certificate stays out, your chances of winning your DUI charge in Manassas improve immensely.
How You Benefit from Hiring a Former DWI Prosecutor
Before entering the legal field of criminal defense, Attorneys Dischley and O'Brien were highly successful DWI prosecutors. They both successfully prosecuted contentious DUIs against some of the best defense attorneys in Northern Virginia. Through this experience, they learned what defenses work, what defenses do not, and how best to present them. Manassas DWI Lawyers Dischley and O'Brien were both trained by the Commonwealth of Virginia's Department of Forensic Science on all matters related to Virginia DWI cases.
Furthermore, Both Have Trained Law Enforcement in All Aspects Of:
---
Drunk driving identification
Arrest
And prosecution
Through this training, Dischley Law is able to analyze all aspects of the DUI arrest to identify critical issues that could lead to your acquittal. From the initial stop to the arrest, our Manassas DWI attorneys will closely scrutinize the Commonwealth's case to identify flaws in the traffic stop, administration of field sobriety tests, and the arrest process. Attacking the officer's observations, field testing, and procedures are crucial to crushing the prosecutor's case and keeping the breath certificate out of evidence.
How Long Does a DUI Stay On Your Record?
In Virginia, a DUI conviction, and even an arrest, will remain on your criminal record indefinitely. Conversely, your driving record with the DMV will only reflect the charges for 11 years. These records can be found during a background check and are made available to the public. The possibility of expungement is only possible if the charges were dismissed or you were found not guilty. If you are facing such charges, it's best to contact a DUI attorney in Manassas as soon as possible.
What to Do If You've Been Charged with Drunk Driving
A pending drunk driving charge can cause a lot of stress and anxiety because the outcome is uncertain. Our Manassas DUI attorneys handle hundreds of Virginia drunk driving cases a year. When everything you worked for is on the line, trust in a proven fighter and defender. We leverage our experience as former prosecutors, U.S. Military (Marines), and police legal advisors to challenge the legal, procedural, and technical aspects of Virginia DWI cases. Indeed, we produce unprecedented results in every case.
What You Need to Know About Your DWI Case in Virginia:
---
Our Manassas DUI defense lawyers use our up-to-date knowledge and skill in handling Virginia drunk driving cases. We understand the defenses and the strategies to accomplish your goals in each and every case! In the end, we have the experience that only comes with handling DWI cases in Virginia for close to 20 years as both prosecutors and defense attorneys. Visit our Case Results and Reviews pages to see what our clients have to say about working with our firm!
How Our DUI Attorneys Can Help
Attorney Dischley and Attorney O'Brien have both been prosecutors in two Virginia jurisdictions and know how to challenge the technical, legal, and procedural issues affiliated with Virginia DWI offenses. Together, they have handled hundreds of DWI cases and know that the result of every case they handles matters. Don't trust your future and all you have worked for to just any attorney. Any attorney can plead you guilty to an offense, but only a select few will truly fight to keep you from being convicted. If you are charged with a DUI, you need the help of an experienced DUI lawyer in Manassas, VA.
Call our Manassas DUI Attorney at (703) 215-9337 or contact us online today to schedule a free consultation to get started on your case!
Related Reading

I chose Dischley Law in part because they are a Veteran-owned firm, but also because of their competitive fees and the compassion they demonstrated as I described my case during the consultation

After receiving a Reckless Driving summons in Fairfax, VA, I contacted a number of lawyers. I found my conversation with Dischley Law to be the most helpful and comforting.

You will not find a more caring and proactive attorney in your search for effective representation. David gets right to the heart of the case, finds the defenses, and presents them at the right time.

Mr. Dischley is a very professional and personable attorney. His knowledge of my case and the workings of the system provided me a very favorable result.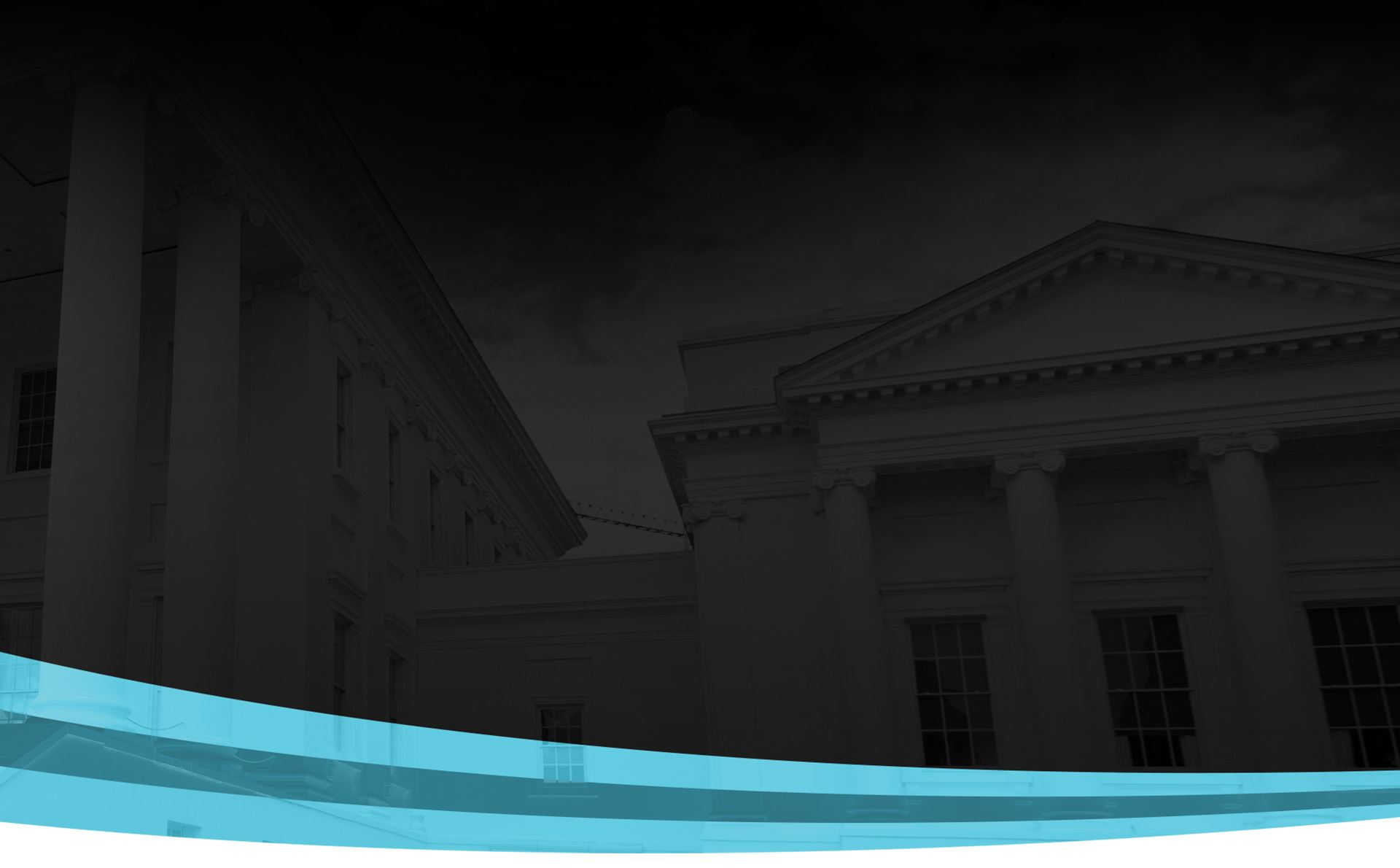 Meet Our Team
Over 30 Years Combined Legal Experience

Responsive. Assertive. Accomplished.
More reasons to choose our firm:
We've Served Our Country & Community Through Military Service & As Former Prosecutors

We Have Over 30 Years of Combined Legal Experience

We Are Boutique Firm With Large Firm Experience & Reputation

We Use Knowledge, Strategy & Innovation to Produce Results

Our Firm Is Top-Rated & Award-Winning

Your Initial Consultation Is Free & Confidential